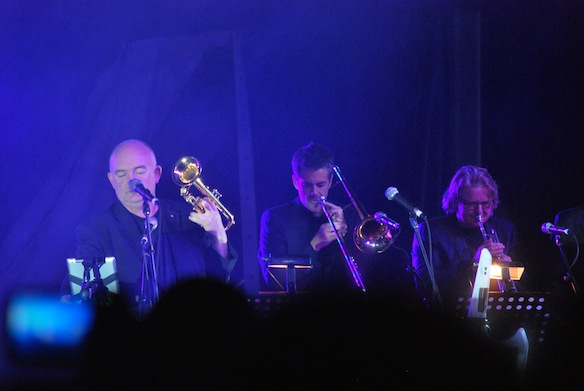 Photo by Rubenerd (he has more good pics).
9th – 11th of June there is a Jazz and Blues festival happening in Darling Harbour Sydney. So yesterday we decided to go look around and listen to some music. We includes @Rubenerd, @Sebasu_tan, @hanezawakirika, @adasifs, @Keodara_, @alchmyest and me @jamiejakov.
At first we met up at the UTS tower at 3:30 and just went towards Darling Harbour, where we listened to Kira Puru & the Bruise fro about 30 mins. Then we got Ruben a hot cup of coffee to keep him warm and went under the big tent to watch the last performance of the day.