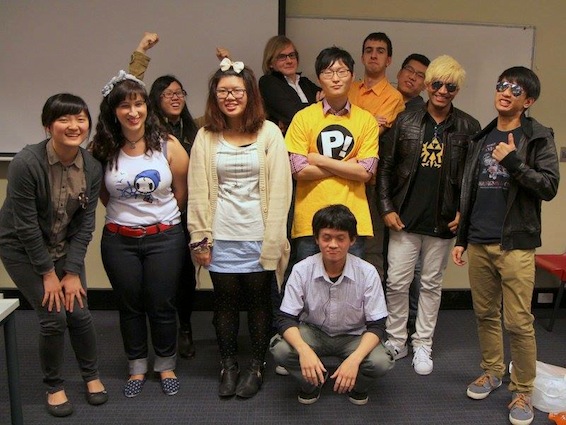 Remember last year when I became the screenings director for the UTS anime club? Well that just happened again! On the 5th of October we had our AGM and elected a new team for 2014. Our beloved president Lexi had to step down as he will be graduating next year, then our amazingly talented and hardworking secretary – Clara ended up leaving our ranks as well, and also our 2 photographers, treasurer and vice have been replaced. I can say thank you for your hard work, and I hope to see you around.
Our new execs (going left to right):
Grace – Arts Assistant
Meig – Secretary
Cindy – Events Coordinator
Chloe – Arts Director
Ruben – Webmaster
Baek – President
Keo – General Relations
Me – Screenings Director
Tac – Photo/Videographer
Ravi – Vice president
Allan – Treasurer
Lets have an awesome year guys! I will be leaving for my exchange to Japan in April though, kukuku.
Visit the official website to read more about this meeting.