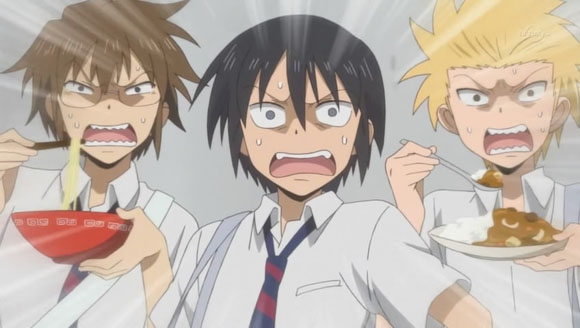 Day 13 – Favorite anime attending high school
Thats pretty much all anime out there. Junior high, high school and even university, thats the general setting for a large number of anime out there. Picking one out of such a large pool would be very hard, but I'd say that that Nichibros (Danshi Koukousei no Nichijou).
Have you ever thought what ever happens in those all boys schools? Well Nichibros will show you all the crazy stuff that teens are up to. This show is witty, has great art and is very easy to digest (watch). Would highly recommend to anyone who just wants a chill show to watch with friends.