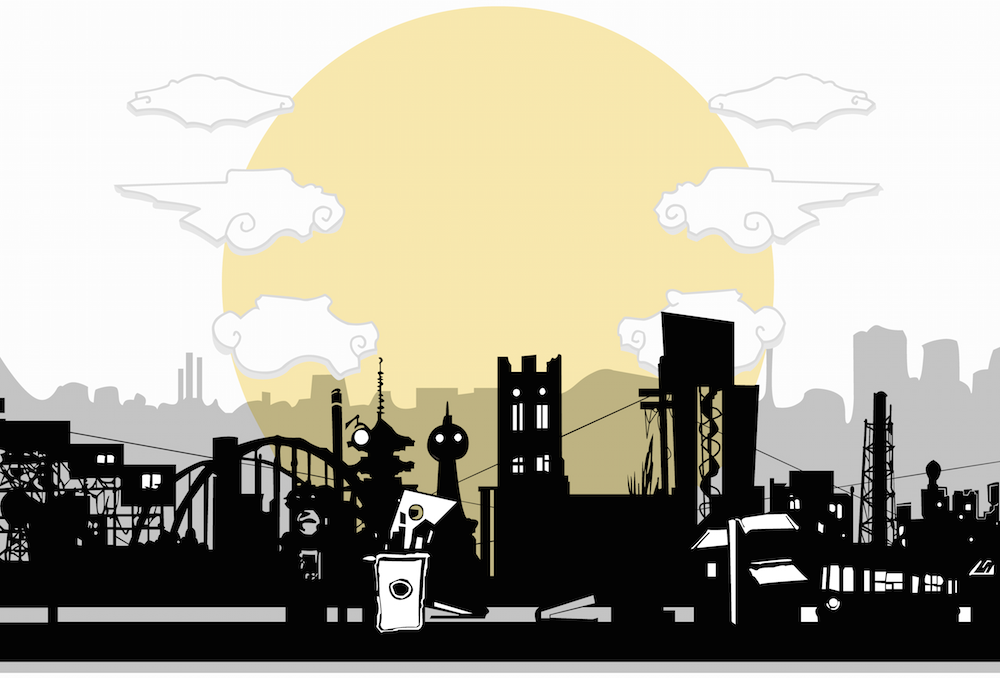 Day 10 – Current (or most recent) anime wallpaper
This is another easy question to answer. I love the Monogatari Series, one of the main reasons for that is due to its unique art style. And nowhere it is more evident then in the original ending theme. The above image can be seen at the end of the ED for Bakemongatari and it is gorgeous. I love the light background colours contrast with the dark buildings, and how the numerous shapes outline the architecture. Another point about this background is that it is a vector! Thats right, my good friend Mad spent countless hours tracing the original image to turn this into a beautiful vector wallpaper, that would be great for my 5K retina iMac. And ever since the day he created it about 6 months ago, it has been on my primary desktop.
I am the type of person, who doesn't change wallpapers often, as I see no real reason to change if it suites my needs and feelings. I think I will keep this Bakemonogatari wallpaper for at least a year or more.