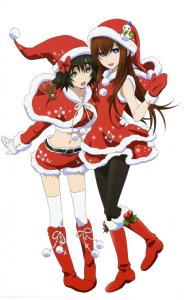 Another year, another Christmas. As I just realised, I skipped last years Christmas post, but that was due to the long post about my blog redesign, which is still beautiful as ever.
But this year, I am taking a well deserved break from everything and traveling around Kyushu. Amy and I have already visited Nagasaki, Gunkanjima, and Huis Ten Bosch; and we will continue on to Beppu and Yufuin tomorrow. And don't worry, there will be a post with my impressions and photos from this trip.
Lastly,  to all you folk out there in the world, Merry Christmas!