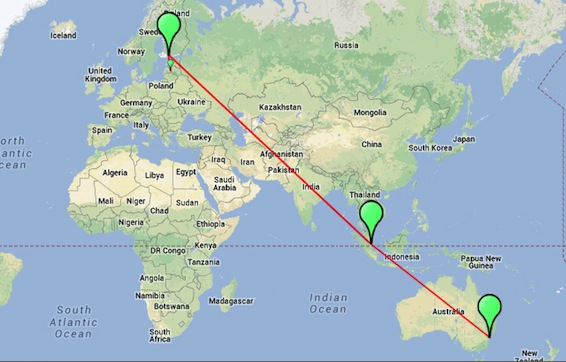 My holiday is over, its time to go back to Sydney, my current home, where my friends and loved ones are eagerly awaiting my return. It was fun, this month flew by very quickly. I got to see my parents and meet some of my high school friends as well as my best friend German (Herman – Гера). He left for Austria, I left for Australia.
This time I didn't have any trouble checking in and I got my tickets to Sydney straight away. I managed to evade a overweight luggage fine, by 100g, my suitcase had 23.9kg in it, PERFECT!
Now I am sitting in Helsinki airport, waiting for my next flight to Singapore and the later of to Sydney.
The title reminded me of the opening song of the TV series Superjail! The series is seriously psychedelic, so I will not recommend any sane person to watch it. Anyway here is the song:
(DO NOT WATCH IF YOU CANT HANDLE GORE AND PEOPLE DYING)
See you guys in Sydney soon. Im arriving on Friday in the morning, but will most likely be dead, so I will see people either on the weekend, or once semester starts.