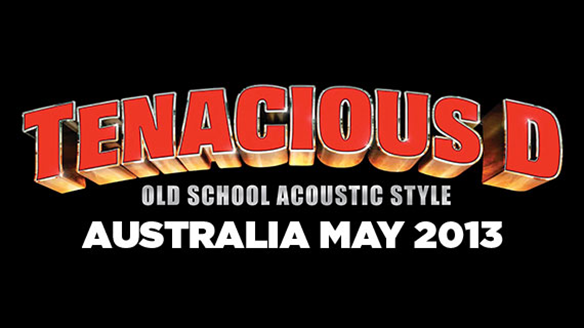 The D is here!!! And they will rock your socks off!!
May 12, 2013, Sydney Opera House, Tenacious D performing their latest album Rize of the Fenix and some songs from their previous 2 albums: Tenacious D and Pick of Destiny. My good friend Sashin and me went to enjoy the D live, and boy we were rocked hard by the D. We could feel the D blowing our mind.
As this is the first time I have ever gone to a rock concert, I can say it was amazing! Tenacious D you rock!
WARNING: A LOT OF SWEARING AND SHIT IN THESE VIDEOS
If someone were to ask what my favorite song is, I would have to say either POD:
or Rize of the Fenix:
Here is my crappy video recording of History:
and Kickapoo:
You can get all their music here: iTunes.