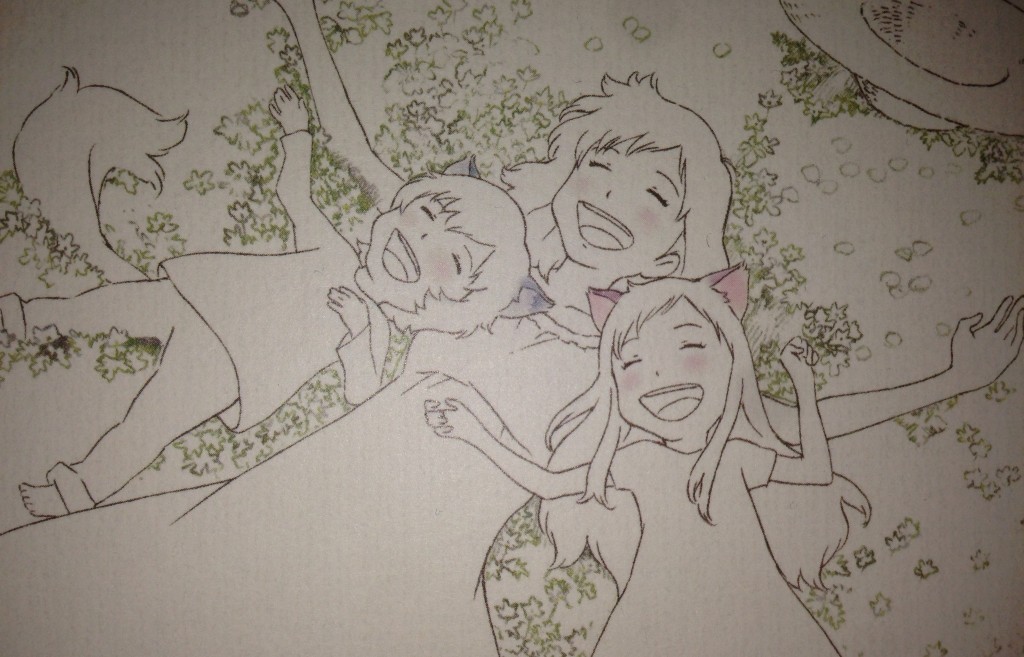 Remember when I first blogged about how I got to see Wolf Children Ame and Yuki in Osaka in July? Well After that Madman had a screening of Wolf children in Sydney, sometime in September, I think, and thats when most of my friends from the anime club went to watch it together. Of course I was with them, and I can say that I cried more the second time I watched it, then the first. Anyway, fast forward to today and here we are again, at a madman screening of Wolf Children. But it is no ordinary screening when you just get to watch the movie.
This time the director – Mamoru Hosoda came to Sydney and did a Q&A session with the audience, and then he was signing posters (which were only given to the first 20 people who lined up, and for some reason cause I was first I did not get one….) and DVDs of his works. Well naturally I had be different and instead of just getting a copy of The Girl Who Leaped Through Time or Summer Wars, which are available on both DVD and BD in Australia, I needed to get the BD of Wolf Children, which only got released in Japan 2 weeks ago. So a week before the film, I ordered the BD from AmiAmi with express shipping. Here is what the box looks like and everything that is inside: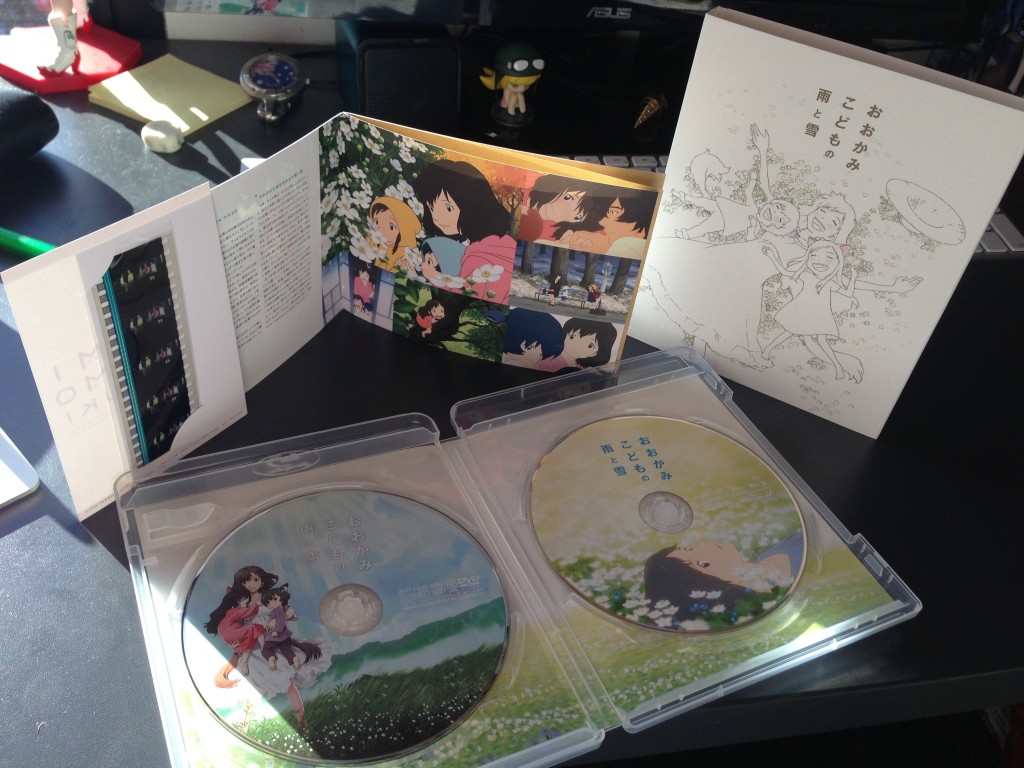 So today after watching the movie for the third time in the cinema, I got the box signed, so I am gonna keep it forever and ever! Also almost all of my friends got a poster and Mamoru Hosoda signed it for them too. You can read my friend Sebastians blog about it here.
And without further adieu, here is my signed BD copy of Wolf Children: